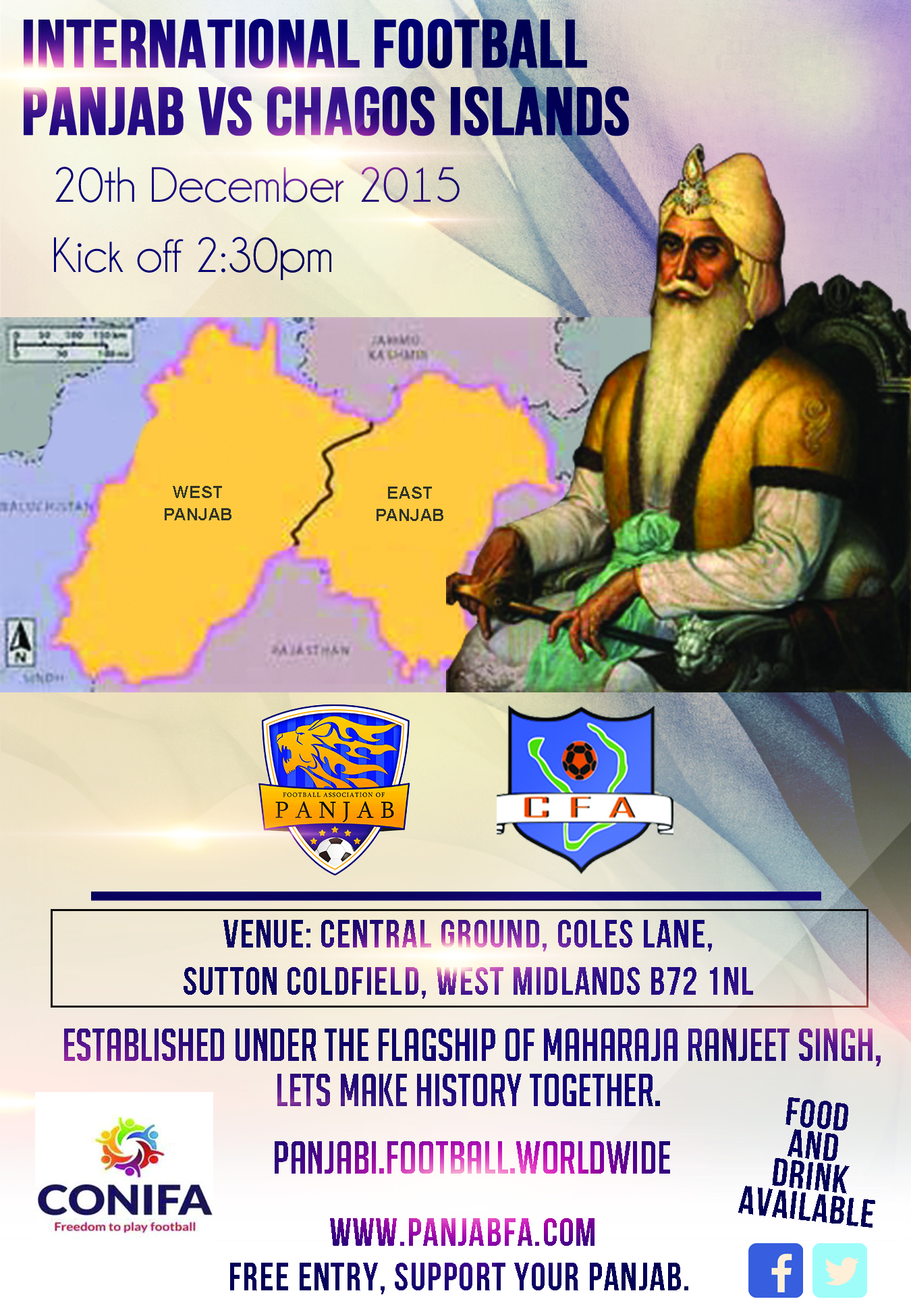 Panjab are set to take on the Chagos Islands in the West Midlands on the 20th December 2015.
Central Ground, Coles Ln, Sutton Coldfield, West Midlands B72 1NL
Kick off: 2:30pm.
No entrance fee – come and bring your friends and family to enjoy the experience, please share with others to support the Panjab national football team.
Gates will open from 1pm and are all welcome to enjoy the spirit of the game. There is no entrance fee, however, you can to support Panjab FA in its objectives, either make a contribution or buy a t-shirt on the day, to assist in the development of the association.
Panjab FA have only been setup as an association 14 months ago and look set to take part in the conIFA world cup 2016 in Abkhazia, subject to conIFA announcement at the AGM in Bergamo 09/01/2016