The stage is set for the most iconic fixture since the inception of Panjab FA.
Panjab FA VS Jersey FA will go head to head on the 24th April 2016 at the Kidderminster Harriers FC, Aggborough Stadium, Hoo Rd, Kidderminster DY10 1NB, kick off time 3pm.  
The National team of Panjab representing 125 million Panjabi people worldwide.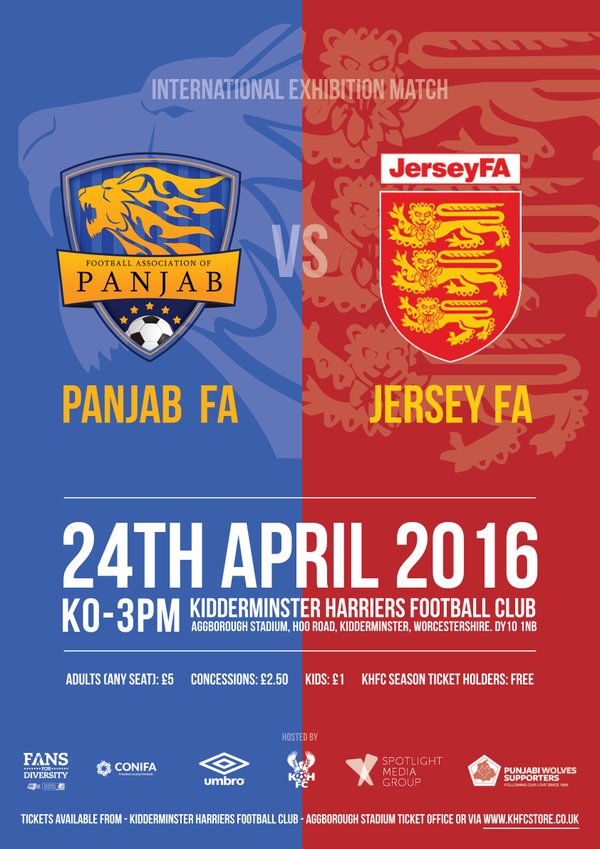 The National team of Panjab are set to take on Brian little's Jersey Island FA a football expert with vast experience and knowledge of the game. Brian has also recently rejoined Aston Villa as an advisor to the board on transfers. We congratulate Brian Little on his return to Aston Villa FC. 
An article on the Jersey FA website regarding the fixture:
http://www.jerseyfa.com/news/2016/mar/panjab-fa-v-jersey-fa.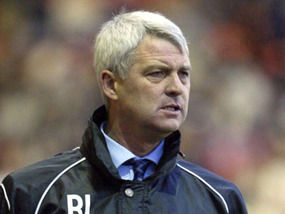 Brian Little has previously managed clubs such as Aston Villa, WBA, Hull City, Leicester and Stoke. Brian Little is also a fans favourite for Aston Villa having formed a deadly strike partnership with Andy Gray.
This game VS Jersey FA will further help prepare the National team of Panjab for the ConIFA World Championships this May 2016. The opening ceremony of the Championships commence on the 28/5/16 in the region of Abkhazia near Russia. For further details from the hosts, please visit http://abkhazia2016.org/en/.
The final squad to take on Jersey FA will be the same to travel to the ConiFA World Championships, the players will give representation to the global Panjabi community consisting of no less than 125 million.
Tickets are on sale from  here: http://khfcstore.co.uk/product/panjabvjerseyfa/.
Support Panjab, share the news with your family and friends.