Written by Keiran Samra
Photos credited and courtesy of Daldeep Kaur
A statement from Founder Harpreet Singh, "Keiran, Daldeep  are very talented and such talents in the community need opportunities and the freedom to express and display their skill-sets. Since having first contact with both, I can say they have been a credit and are an asset to any organisation. A very big thank you to Barjinder for your support and work during the tour. Panjab FA will continue the process of bringing more and more talented individuals and groups into Panjab FA to help meet the objectives of both Panjab FA, the executives and all stakeholders of this growing Football Association"
Saturday April 22nd, 2017
11:00 – Twenty six representatives of Panjab FA arrived at Liverpool John Lennon Airport on April 22, 2017, in high spirits ahead of their international friendly with Jersey.
13:00 – With everyone accounted for, and each of the 15-man squad in matching Panjab FA tracksuits, the team boarded the plane.
13:35 – After a slight delay, due to a leak in the bathroom, the jet carrying the squad eventually took off.
14:30 – Panjab FA land on the island of Jersey, and are welcomed by none other than a caged triceratops dinosaur.
15:30 – The team arrive at Hotel Ambassadeur after being transferred from the airport via private coach. They are welcomed with lunch ready and waiting for them.
16:30 – Reuben Hazell, and his coaching staff (Amar Ali, Darren Wright, Manraj Singh Sucha, and Balvinder Singh Shekhon) led the team out for an open training session. They began with a warm-up jog around the lush grounds before doing their stretches.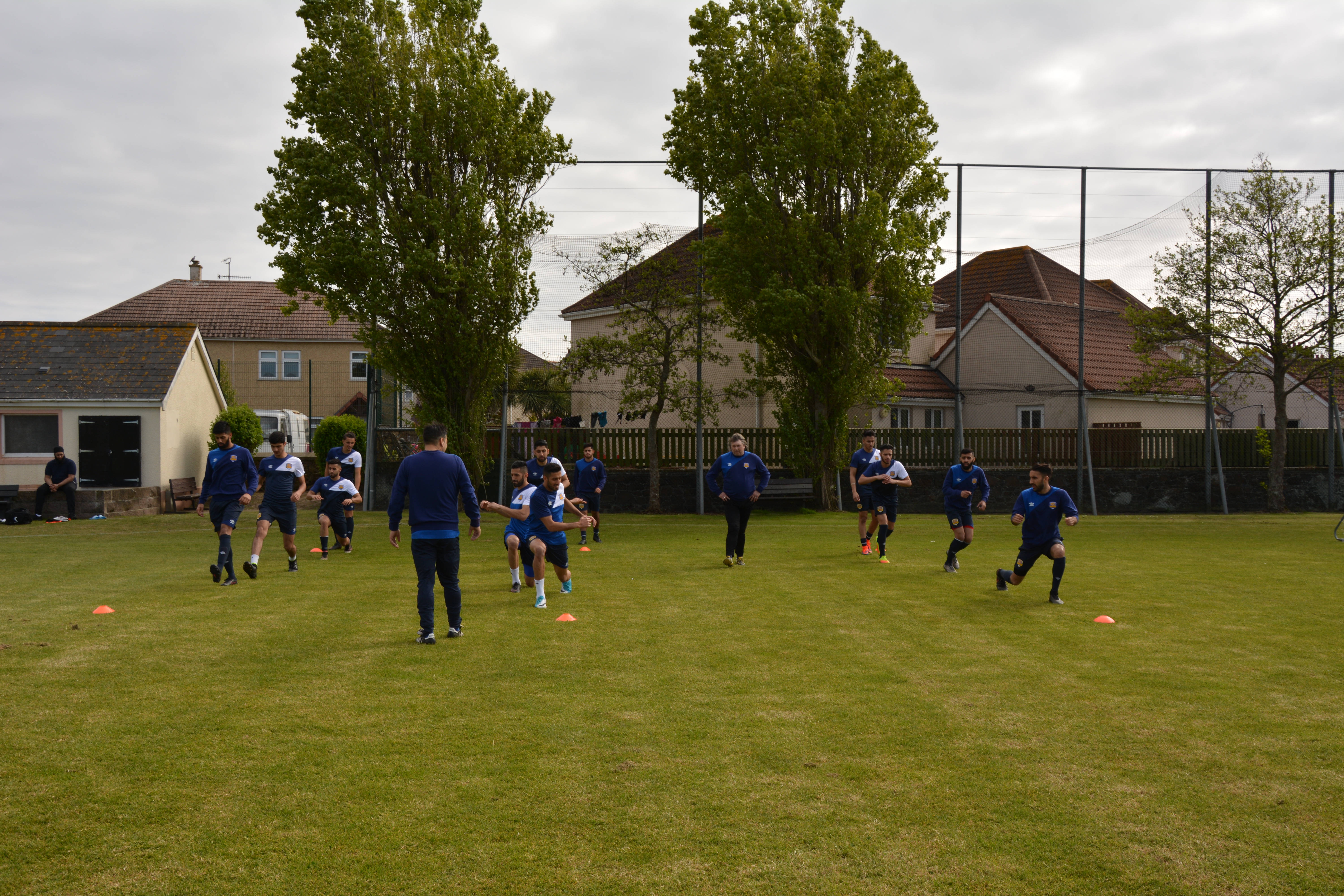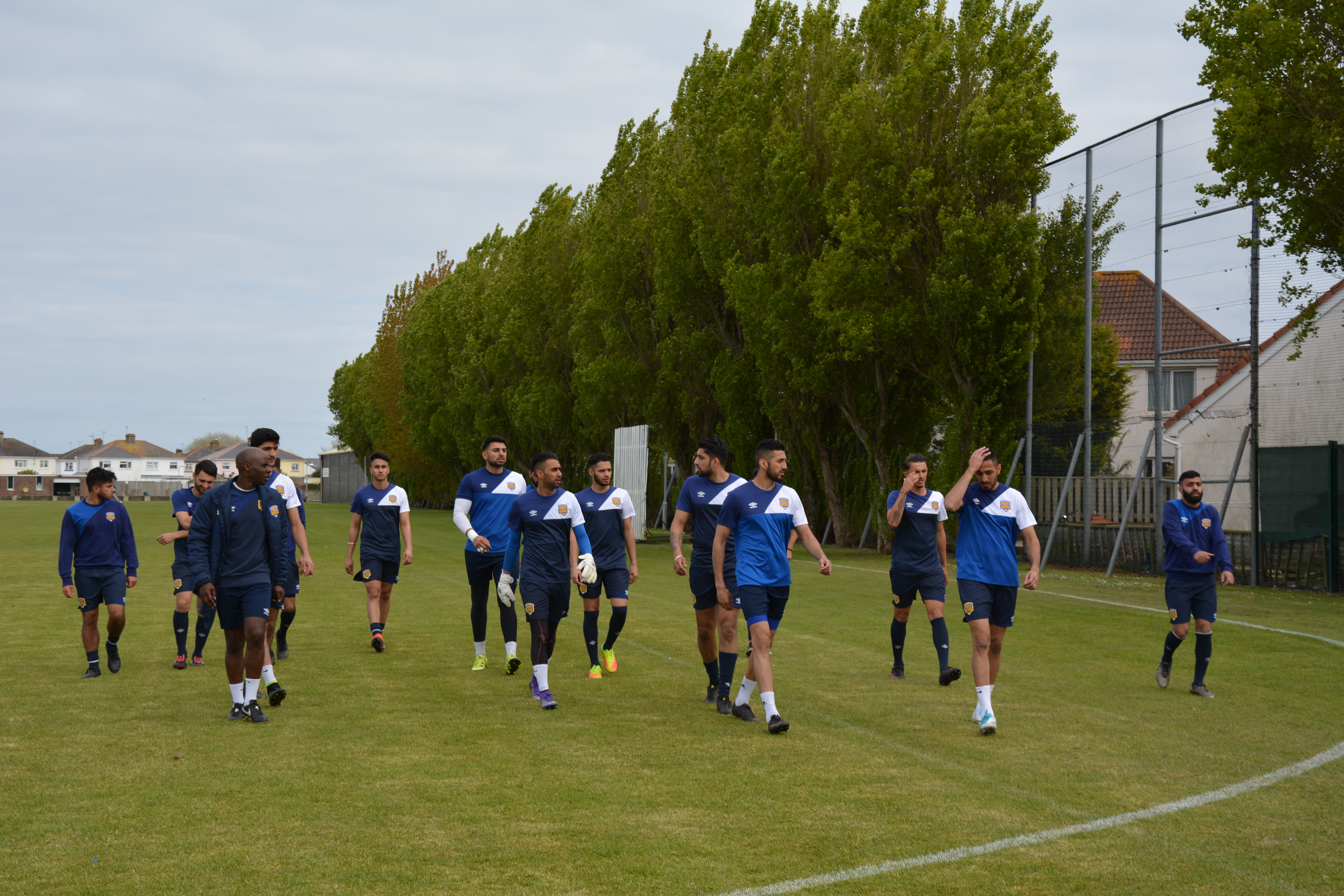 16:45 – Association Chairman and founder, Harpreet Singh, and the soon to be appointed Head of the National Team Game UK, Vinay Jalota, watched on as their talented players went through various drills with the coaches on a beautiful, clear day.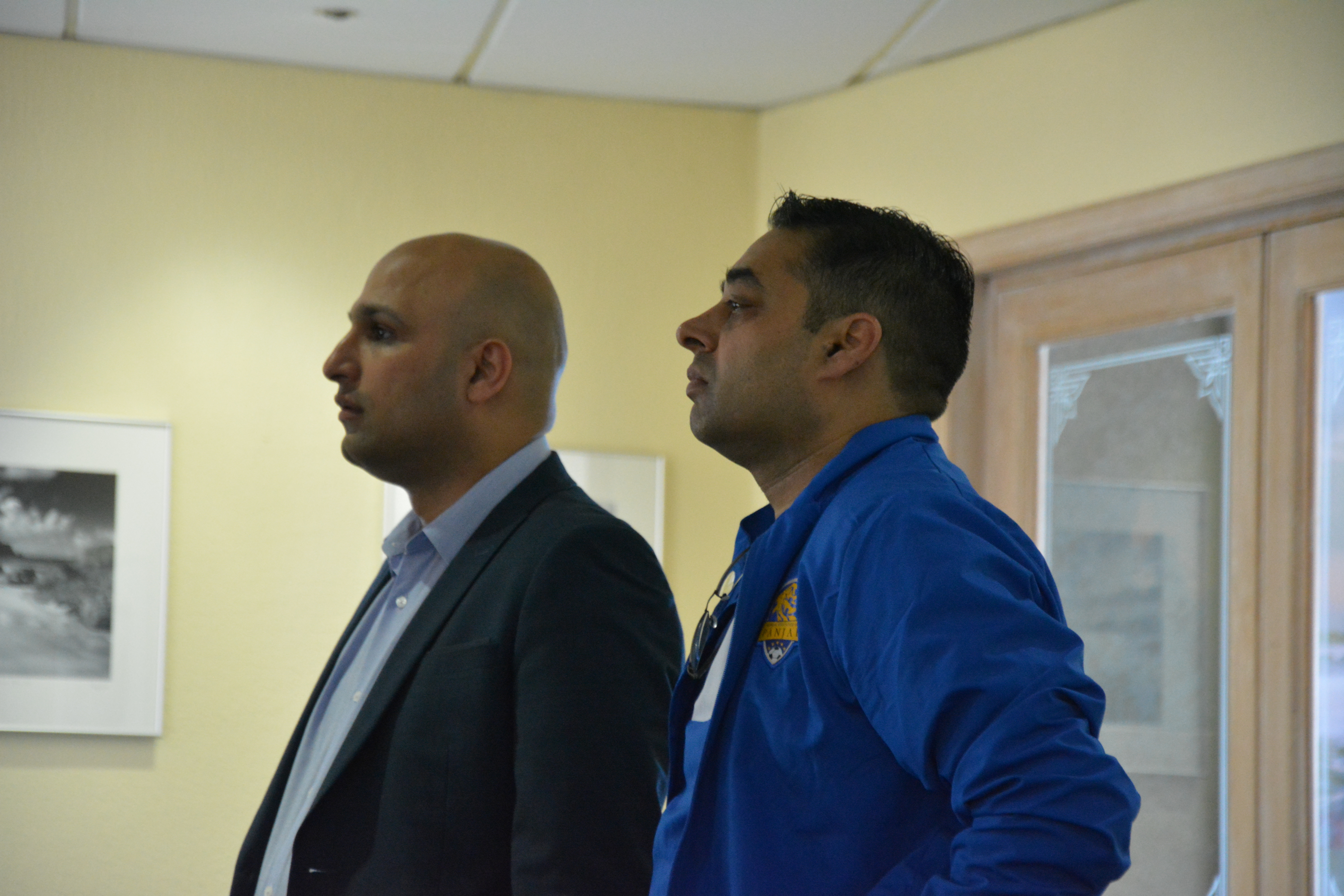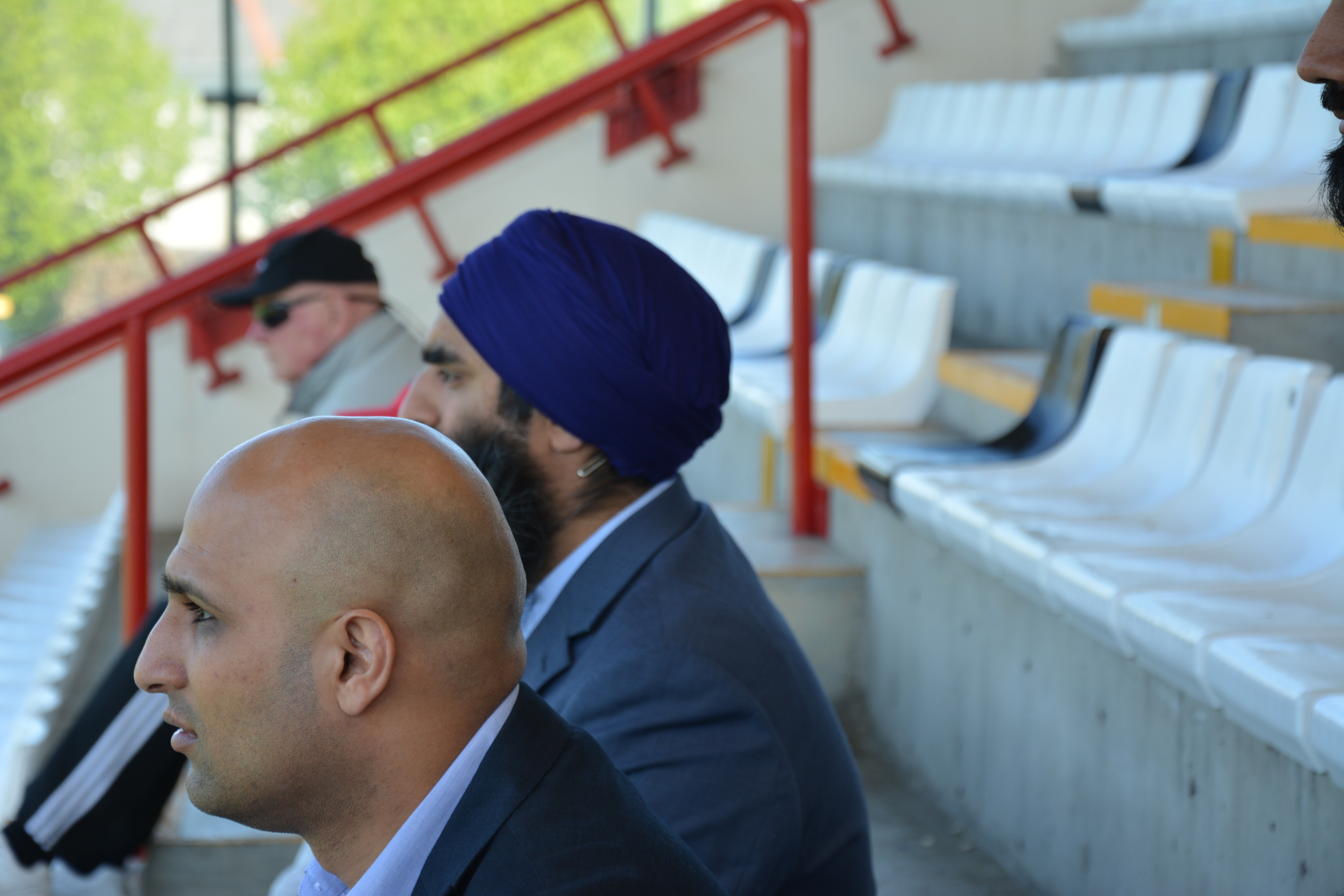 17:00 – Rajpal Virk showed real quality with his set-pieces as the coaches went through corner routines with the team. The midfielder delivered a number of pinpoint crosses for his teammates to attack.
17:30 – At the end of training, the players returned to the hotel to relax. Some enjoyed watching the thrilling FA Cup Semi-Final between Chelsea and Tottenham in the hotel lobby, while others went across the road to the beach.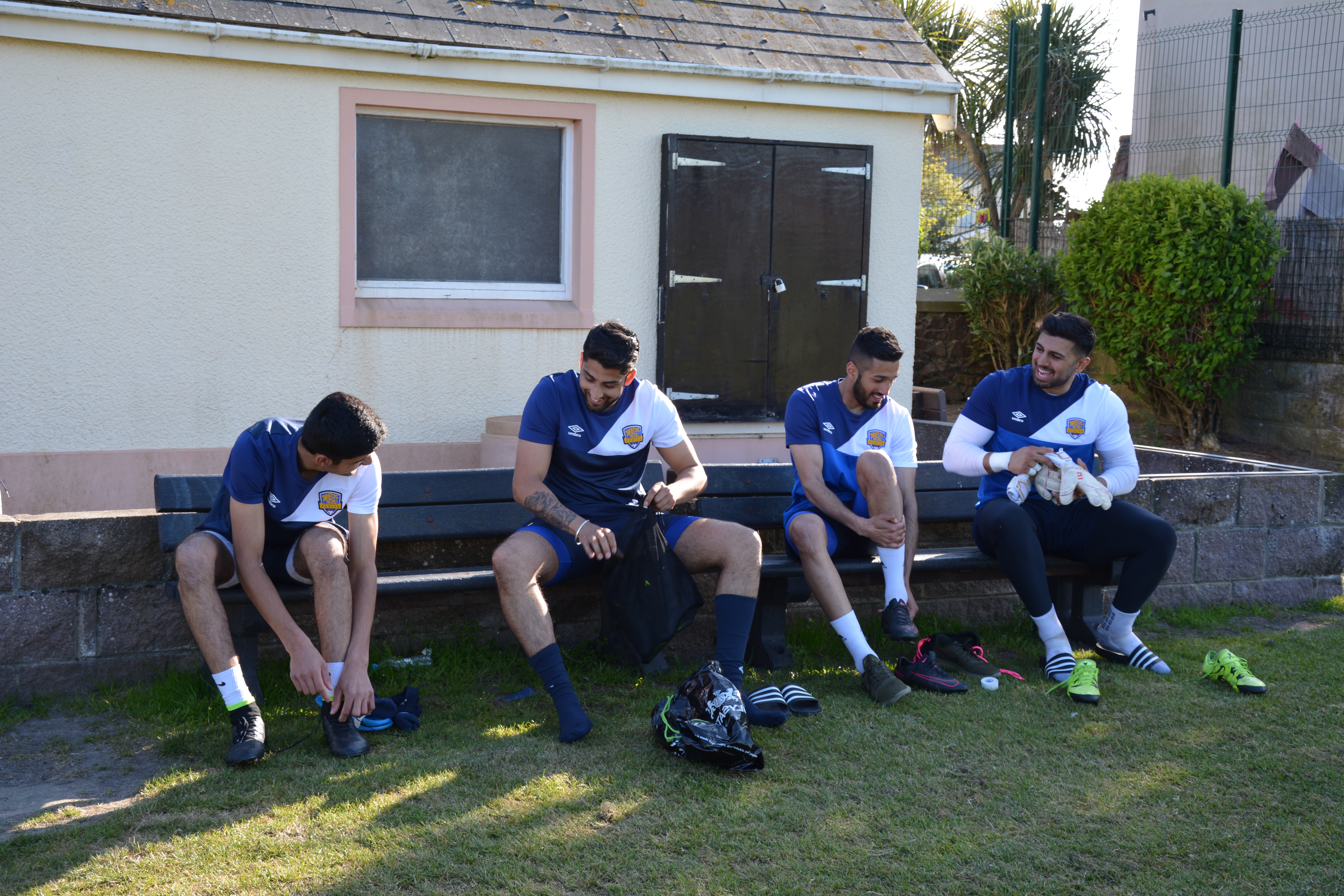 19:00 – The team gathered together again in the evening to enjoy dinner in the hotel restaurant. Players indulged in chicken, fish, vegetables, potatoes and rice before being treated to ice cream and fruit.
20:30 – Players enjoyed the rest of the evening to unwind in their own ways while the coaching staff met up to analyse video footage of the previous meeting between Panjab and Jersey. The islanders won that 2016 match 2-0, but Panjab players and staff alike were determined to make sure there was no repeat of that result.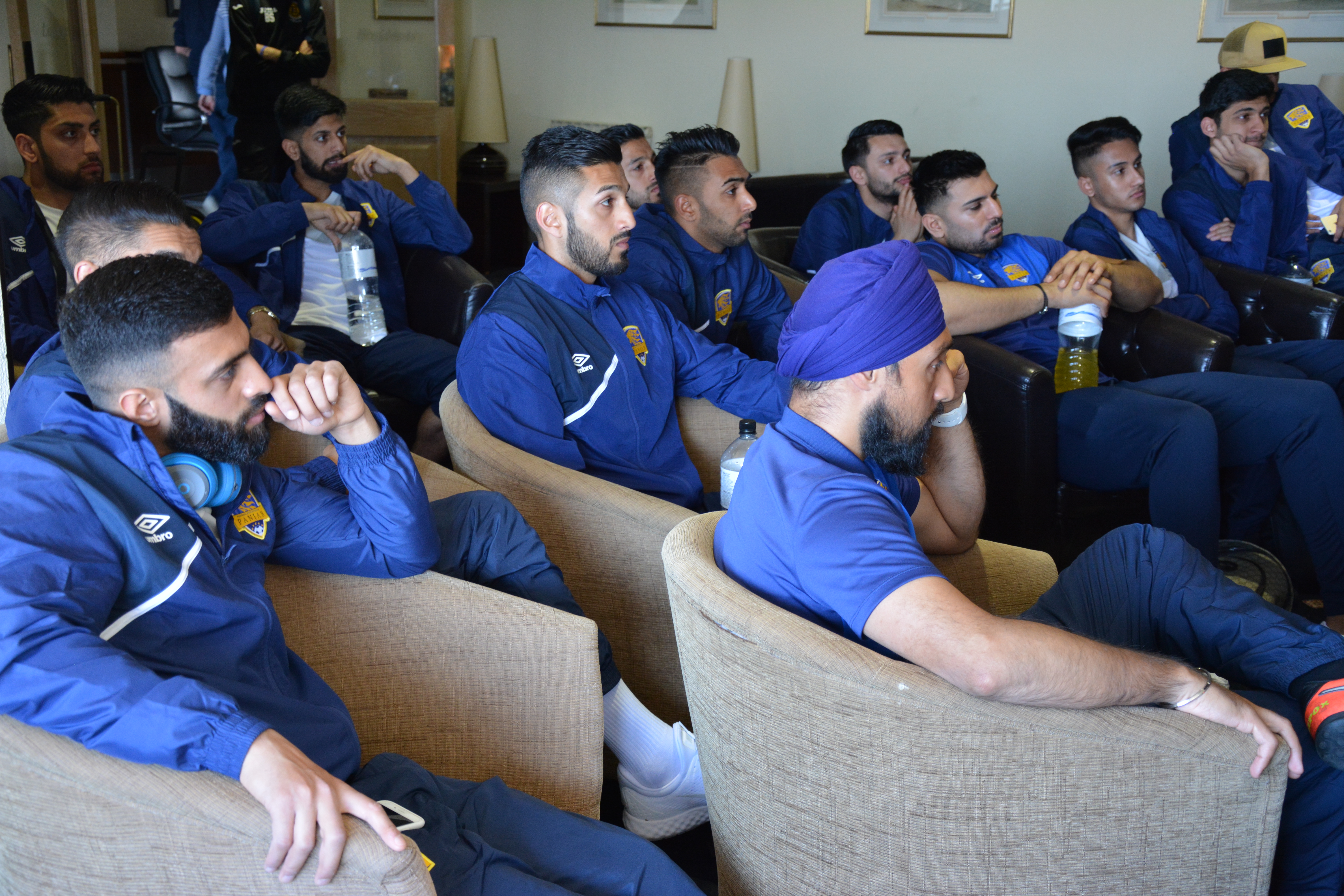 Sunday April 23rd, 2017
09:00 – Once again, the hotel staff prepared a lovely meal for the team. A variety of options were available, but most opted for the traditional English breakfast with juice and a hot drink.
10:00 – Promptly after finishing breakfast, the players and coaches went for a short walk along the beachfront. After a more light-hearted mood yesterday, the atmosphere was now much more serious as everyone got their head into the upcoming game.
10:45 – Before checking out of the hotel, the Panjab FA squad met in the lobby so the coaches could talk through key video footage from the previous match vs Jersey.
11:15 – With kick-off looming, the team arrived at Springfield Stadium, St Helier, where they sat in the grandstand to watch the finale of a pulsating U-16 game.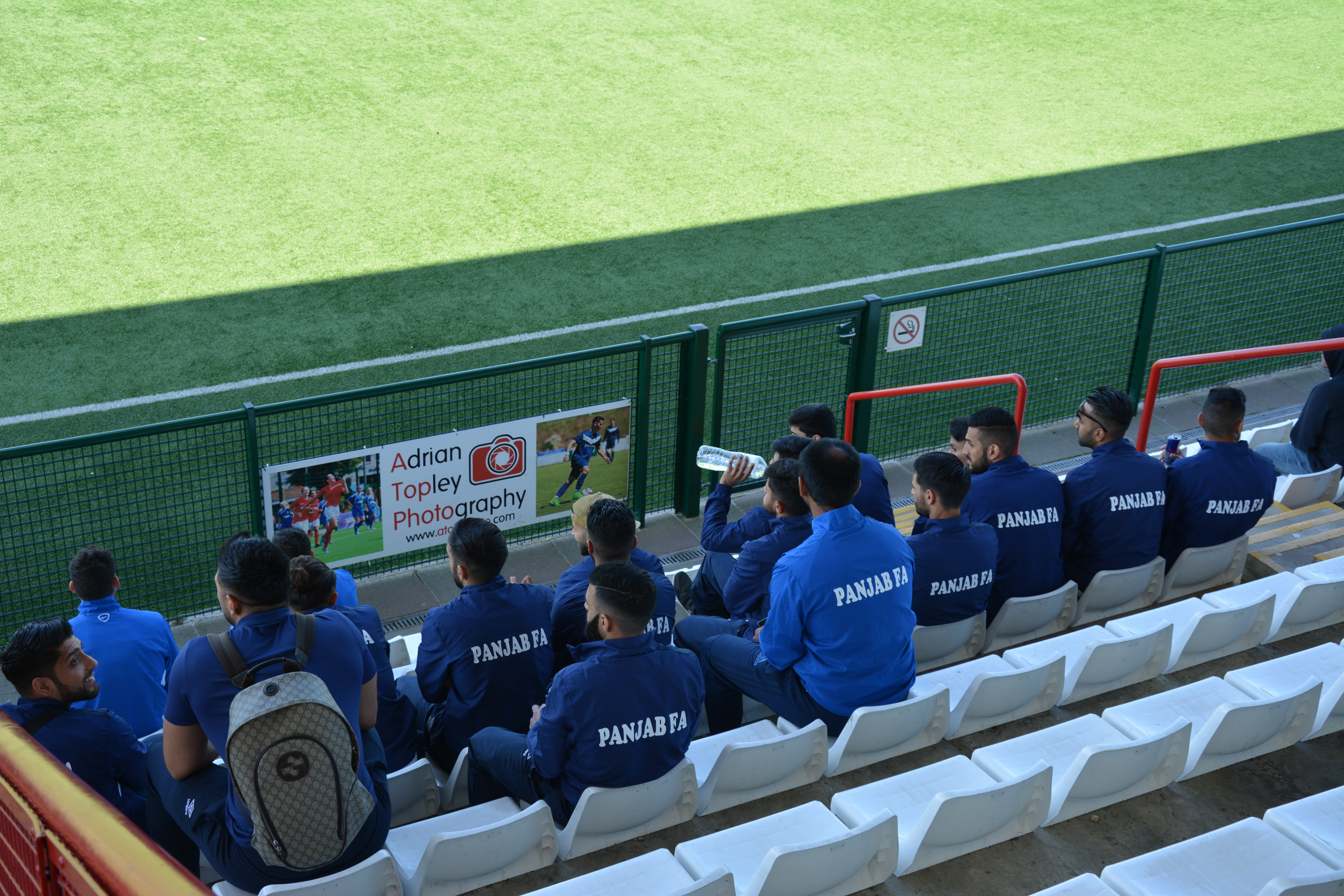 12:15 – After changing into their kits and training tops, Panjab carried out a light pre-match training on the potentially tricky 3G pitch.
13:00 – Kick-off was delayed by 15 minutes due to the youth game before it overrunning. But at 1pm Jersey vs Panjab began, with the latter, in all blue, kicking from left to right.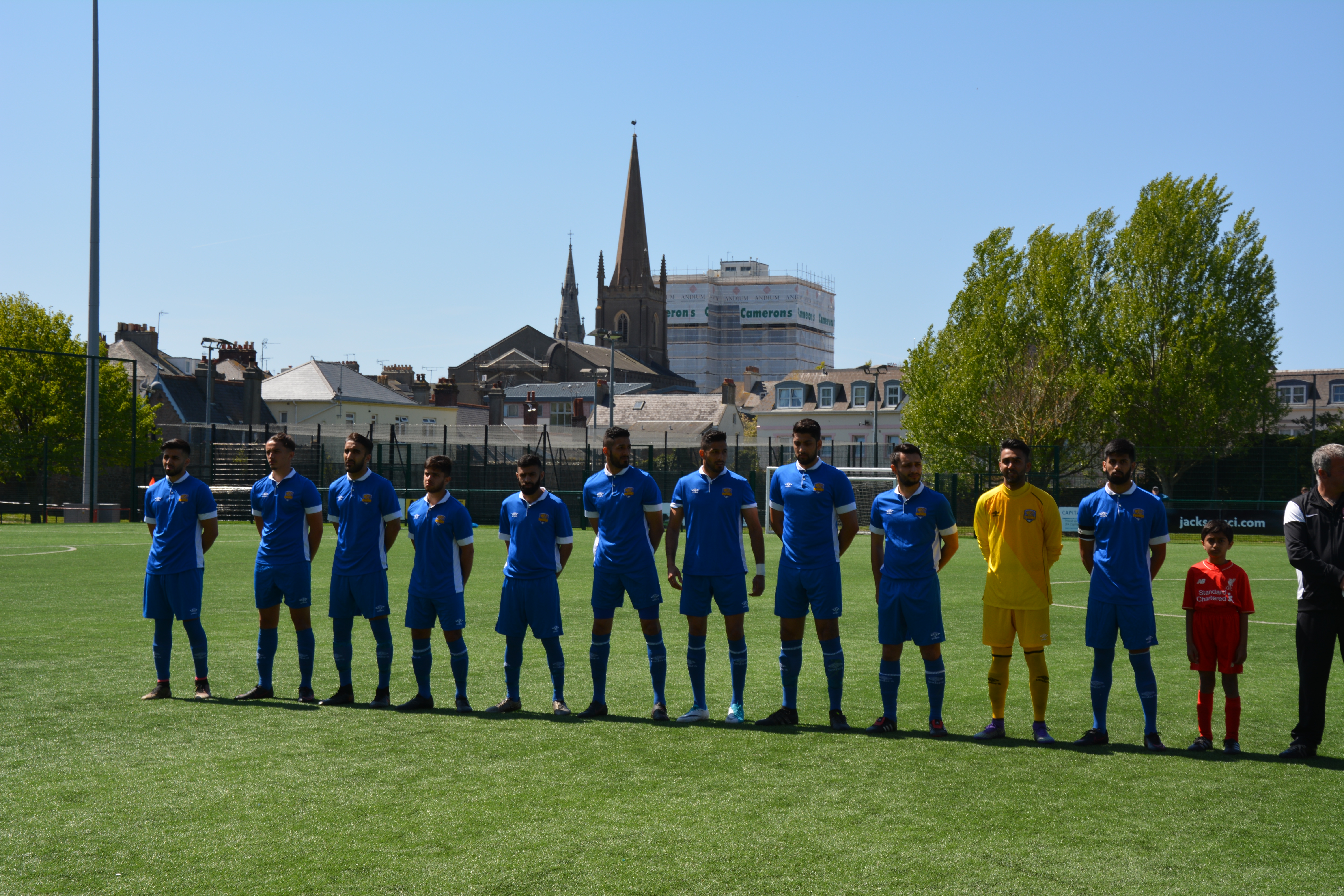 13:15 – It's a bright opening by the Jersey team. They keep hold of the ball well, and win a series of free-kicks in the Panjab half, although they come to nothing. A snapshot by an unbalanced Kieran Lester goes harmlessly over.
13:18 – GOAL! Amar Purewal fires a low left footed shot across the keeper and into the bottom right hand corner. Purewal showing that he's deadly with both feet. Jersey 0-1 Panjab.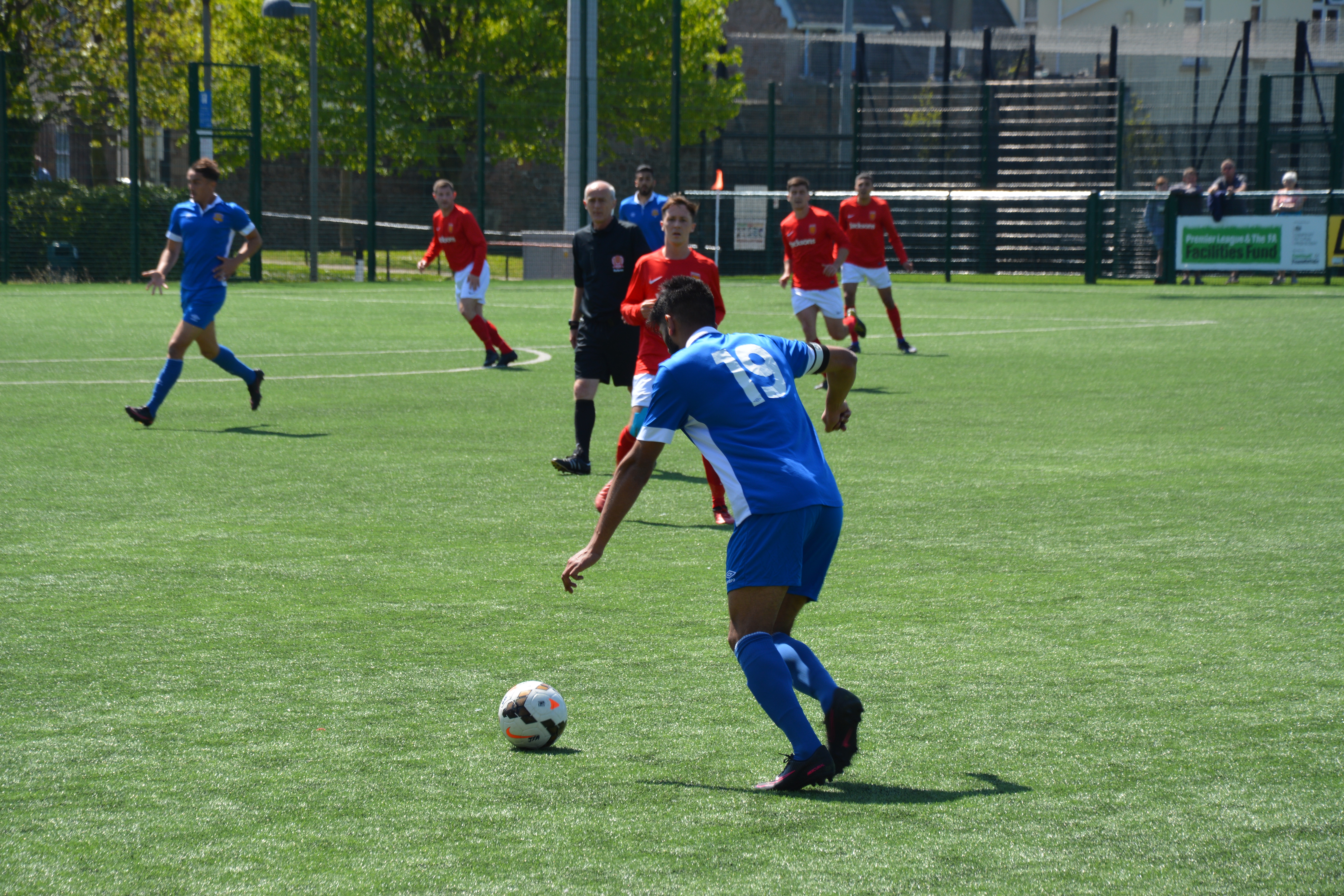 13:26 – Panjab FA controlling proceedings now. Virk's effort from 25 yards is straight at the Jersey keeper who had to do much more to somehow tip over Aran Basi's goal bound header from a Virk free kick.
13:30 – GOAL! Panjab skipper, Amarvir Sandhu, attempts to drill a cross from the left hand side. But he gets across it a little too much, and the ball arrows into the top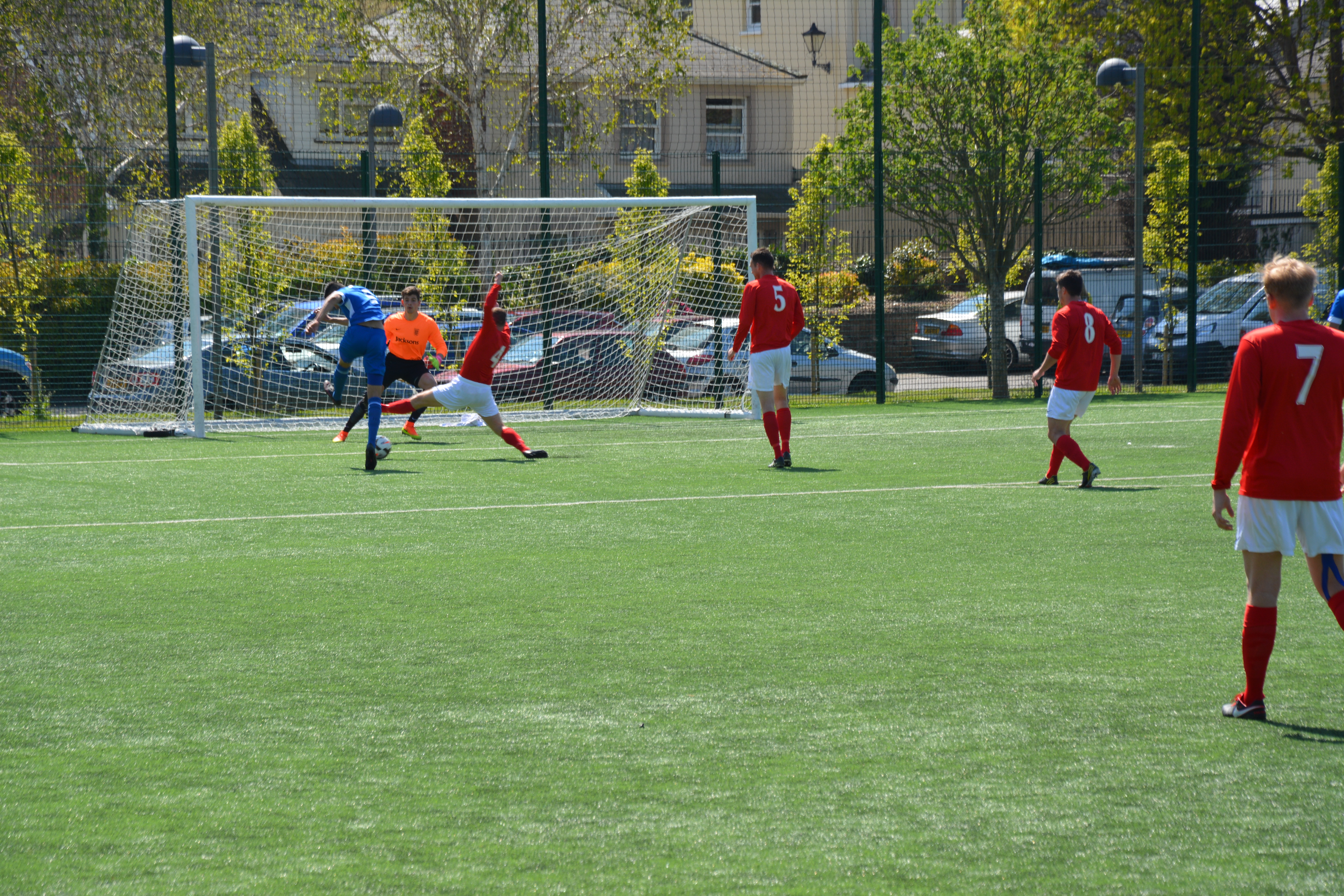 right corner of the Jersey goal. The keeper was helpless as he watched it swerve into his net. Jersey 0-2 Panjab.
13:45 – Half-Time. Jersey 0-2 Panjab. Panjab neatly control possession and comfortably see out the half.
14:00 – Ash Malhotra, Glenvir Hayer, and Sukhraj Nijjar come out for the second half in place of Raajan Gill, Aran Basi, and Nathan Minhas respectively.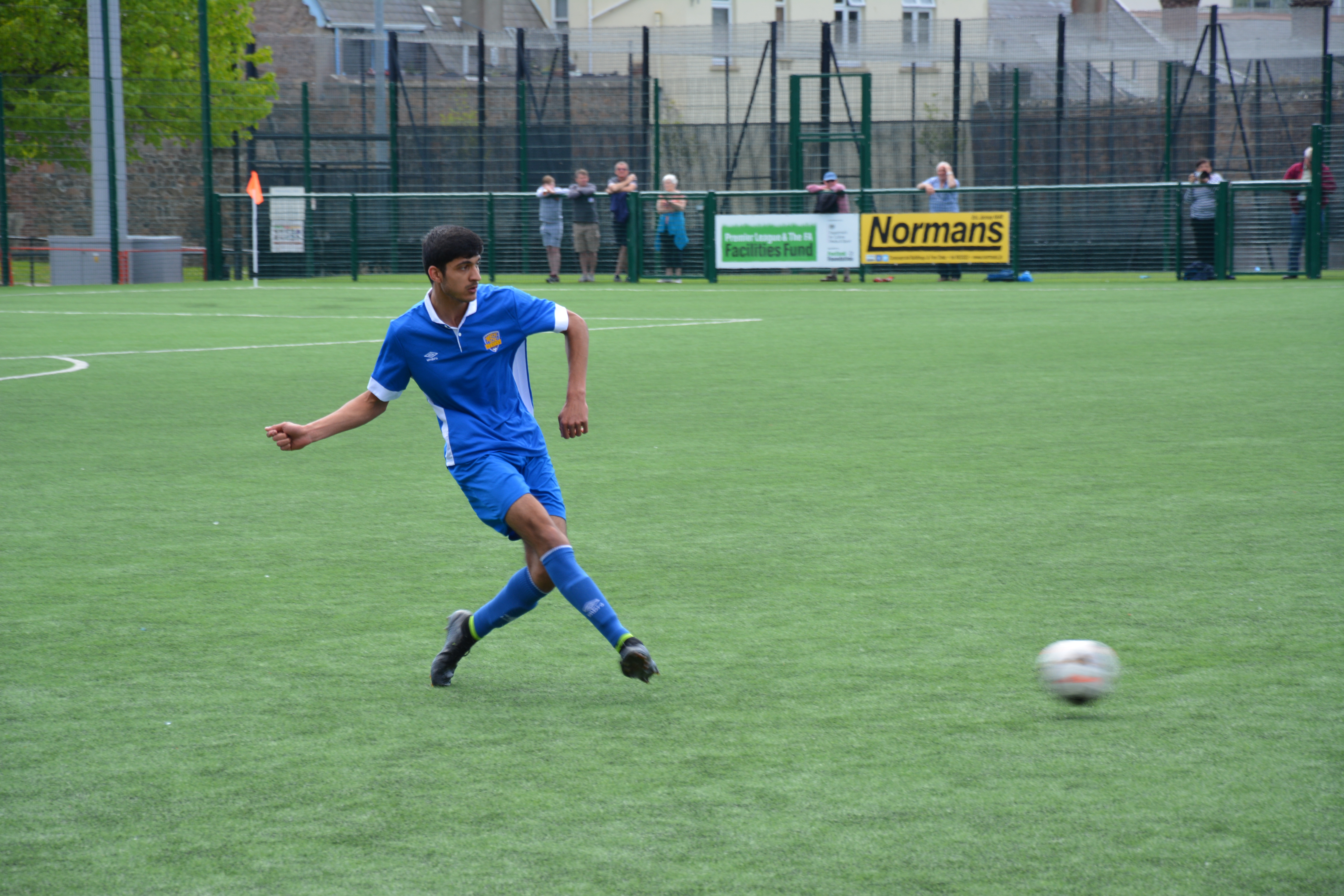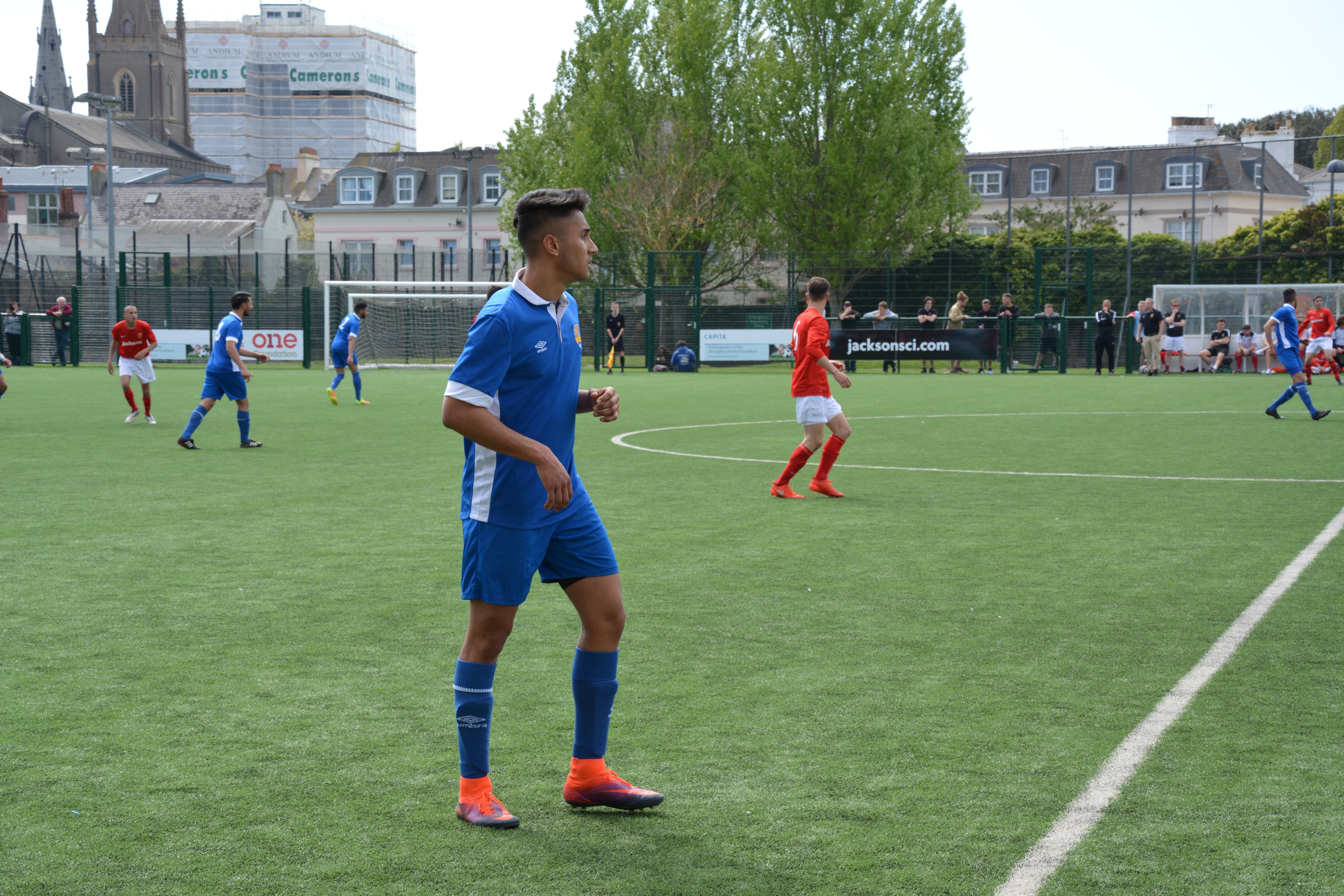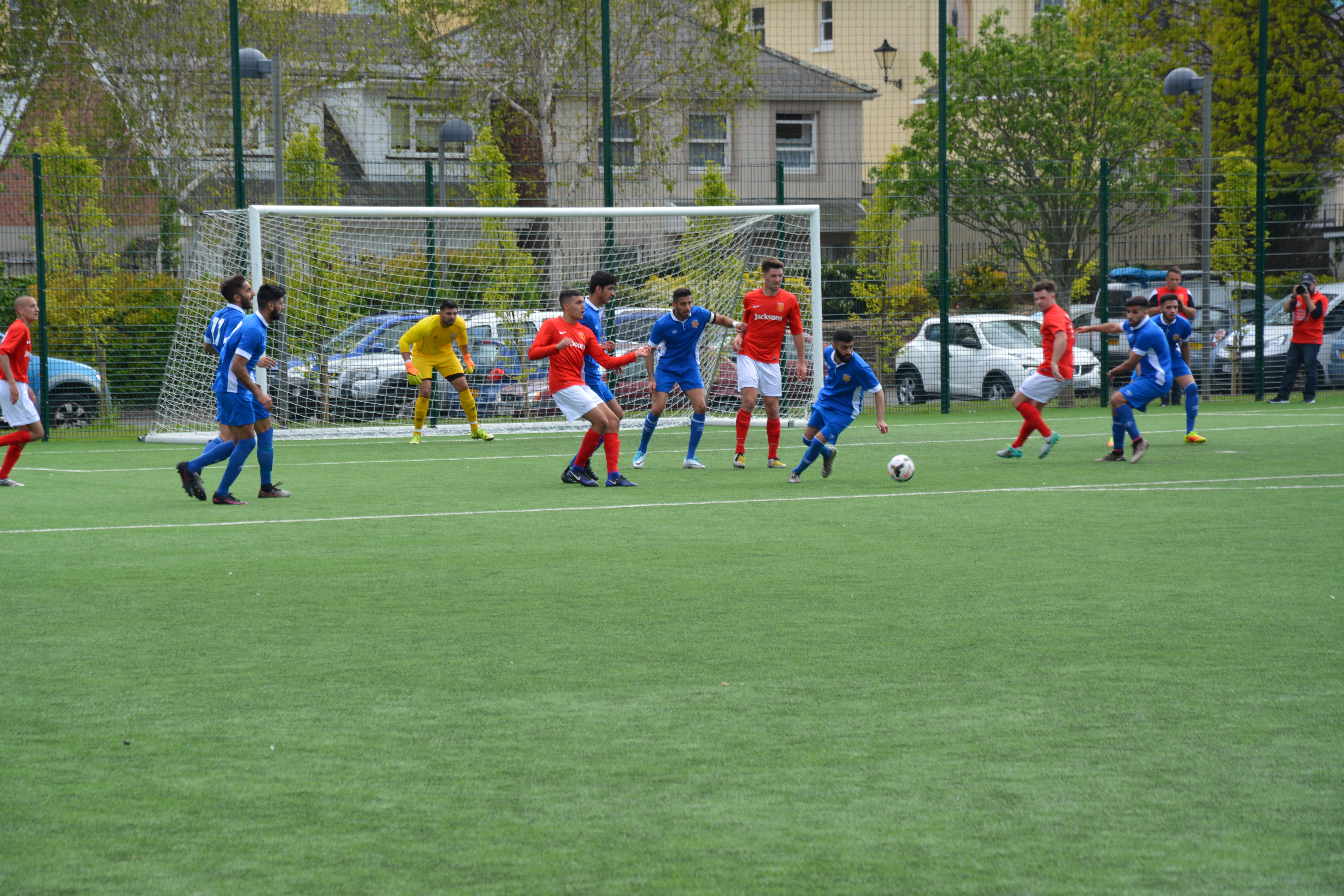 14:14 – Jersey substitute, Jack Boyle, struck a 25 yard free kick just over before later being booked for a cynical tackle from behind. Kuran Athwal comes on for Harj Samra who is on the receiving end of a couple of hefty challenges from the Jersey players.
14:15 – POST! After Panjab concede a cheap free kick, Craig Russell rose highest with a towering goal bound header. But it's a fantastic save from Malhotra who tipped it on to the post before Panjab cleared it away.
14:20 – CLOSE! Amar Purewal expertly beats the Jersey offside trap and races towards the onrushing goalkeeper. His attempted dinked finish, though, was read by the Jersey man who didn't go to ground as expected.
14:25 – DISALLOWED! Despite Jersey's second half change to a 4-2-3-1 formation, Panjab's central midfielders continued to find pockets of space. Virk's floated cross was flicked on by Purewal towards the arriving Aaron Minhas and Amarvir Sandhu. Minhas took it down brilliantly on his chest before firing into the net, but the linesman raised his flag for offside. It was a very close call.
14:35 – Tempers began to flare up after a series of poor challenges. Cavaghn Miley was shown a yellow card, while Boyle could easily have been booked for a second time if the referee had seen his late lunge on Panjab's young defender, Glen Hayer. Between all the stoppages, Kieran Lester volleyed wide from a flick on by Jersey number 9, Craig Russell.
14:45 – Full Time. Jersey 0-2 Panjab. The referee blows the final whistle and it's the opposite result of the last time the two sides met, where Jersey won 2-0 in Kidderminster. For Panjab, it was a confident and controlled display ahead of their upcoming game with England C on May 28, 2017.
15:30 – Jersey officials kindly hosted both parties for a post-match meal and drink, and after words from the President of the Jersey FA, Phil Austin, there is a real possibility of another match between these two sides.
17:00 – The Panjab team are back in the Jersey airport in a positive mood and waiting to board their flight.
18:00 – Their return flight takes off and team say goodbye to the island of Jersey.
19:00 – After a tiring, but enjoyable weekend, Panjab land back in Liverpool, England, and after a short speech by manager, Reuben Hazell, the team made their journeys home.