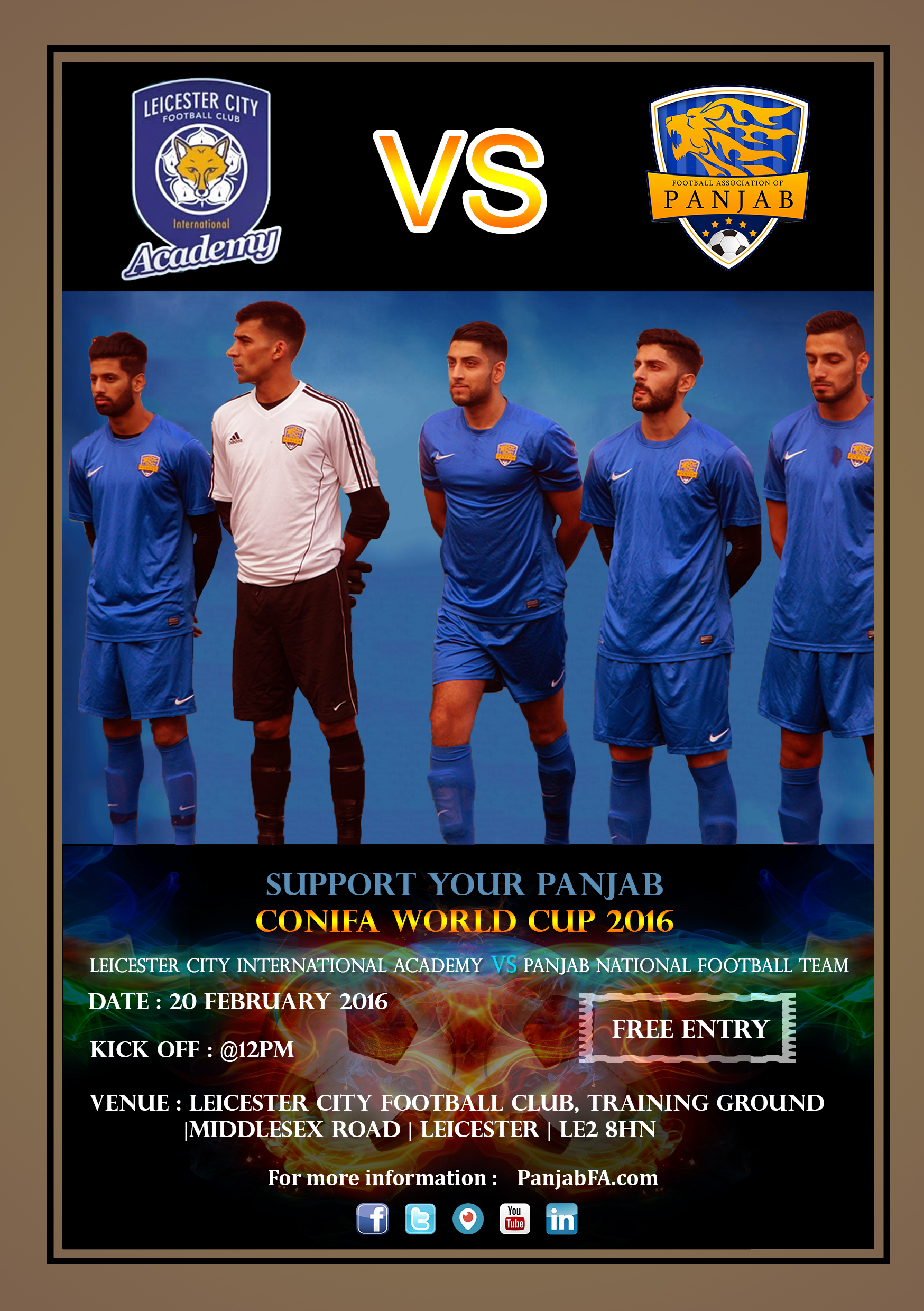 The Leicester City Thailand International Academy will host the Panjab National Football Team at the Leicester Cit
training ground. The fixture will take place on the 20th February 2016 with a kick off time of 12pm midday.
Offering an academic programme aimed at enriching the life experience and educational development of specially selected young people from Thailand, the pilot project, involving 16 students, began in January 2015.
The Thailand International Academy project aims to reward the achievements of young people selected across five regions of Thailand. It began with an identification process for 16-year-olds that involved recommendations from schools and youth clubs, practical football elements and theory-based academic tests.
Once the students arrived in the UK, the successful candidates have been hosted by the LCFC Academy, whose standing as an elite educational establishment will allow for the delivery of a broad syllabus during their stay. The Leicester City Academy was awarded the Premier League's coveted Category 1 status in 2013 as part of its Elite Player Performance Plan, placing the Foxes' Academy setup among the very best in English football.
Since the beginning of the project, the International Academy have earned reputable results winning 7-3 vs the Chelsea Academy and a 4-4 draw with the Tottenham Academy. Please find links below for highlights…
Panjab FA (Panjab Football Association) setup in September 2014 registered a national football team with the growing football body of conIFA.org. The global Panjabi community stands at 125 million as a conservative figure.  ConIFA have offered an International platform more many millions of people worldwide, in providing in the platform to play International football.
Panjab national football team have been preparing and growing steadily, with great preparations taking place to promote to promote the footballing talents of the Panjabi community, also the announcement of the participating FA member nations at the upcoming conIFA world football cup 2016 in Abkhazia.
The fixture will indeed be a stern test for Panjab and this game will surely provide great entertainment.